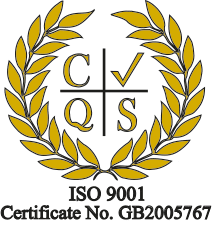 ISO 9001:2015
ISO 9001:2015 is designed to help organizations ensure that they deliver high-quality products and services. Clear Ring has meet all of the requirements in the standard and has achieved ISO 9001:2015 certification. We undergo regular audits to maintain our accreditation, and our team is always up-to-date on the latest ISO requirements. As a result, our clients can be confident that they are receiving the best possible service.

Cyber Security Essentials
Cyber Security Essentials is an accreditation awarded by the UK government which recognises organisations who adhere to Cyber Security best practice. Cyber Security Essentials is an accreditation that we adhere to in order to ensure that we provide the best possible service. Cyber Security is an ever-changing field, and we will continue to update our practices in order to keep our clients' data secure.
Vendor and Risk Management
Vendor risk is determined and the appropriate vendor reviews are performed prior to authorising a new vendor. We undergo at least annual risk assessments of our vendors to ensure they meet our standards for security and data protection.
Cloud Infrastructure Security
All of our services are hosted with Digital Ocean and Amazon Web Services (AWS). They employ a robust security program with multiple certifications. All databases are encrypted at rest. Our applications encrypt in transit with TLS/SSL only. We perform vulnerability scanning and actively monitor for threats.
Organisational Security
We have a robust security program that is regularly audited and updated through our certification. Our team members are required to go through employee security awareness training. All team members are required to sign and adhere to an industry-standard confidentiality agreement.
Access Security
Access to cloud infrastructure and other sensitive tools are limited to authorized employees who require it for their role. Where available we have Single Sign-on (SSO), 2-factor authentication (2FA) and strong password policies to ensure access to cloud services are protected. To further enhance security, we also perform quarterly reviews of all team members with access to our sensitive systems.