Call tracking for Digital Marketing Agencies
Call tracking is an essential tool for digital marketing agencies, as it allows them to effectively monitor and measure the results of their campaigns. By adding call tracking software to their client websites, businesses can collect data on a wide range of metrics, including the number of calls generated, the duration of each call, and the source of each call.
Close the gap between marketing & leads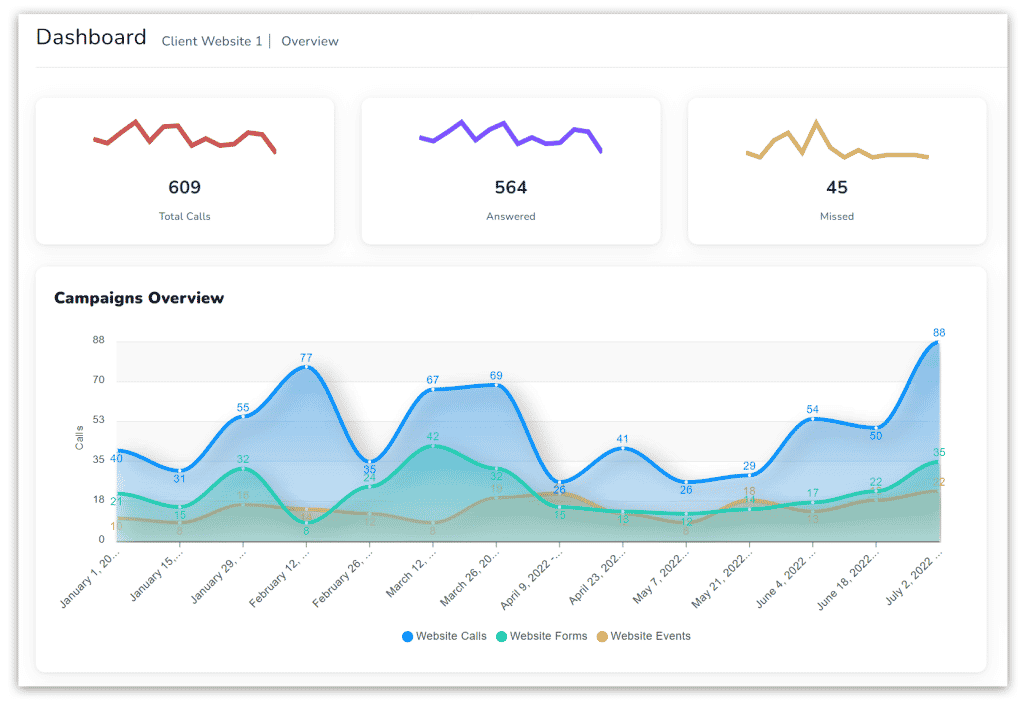 This information can then be used to assess campaign effectiveness and make data-driven decisions about future strategies and tactics. With robust call tracking capabilities, digital marketing agencies are able to take their services to the next level, providing clients with unparalleled insights into how they can optimize their marketing efforts and improve ROI.
See all your client's leads in one place
Additionally, with call tracking, agencies can more easily keep track of their client base and add new clients to your account. Whether it's measuring site conversion rates or optimising online ad campaigns, call tracking provides the reliable data necessary to help businesses thrive in today's competitive online landscape.
With our multi-user access, you can add your clients to the account directly and give them specific privileges.
Clear Ring reveals:
Which marketing inspired a customer to reach out and make a call
Whether the calls are converting into business
Which keyword is generating leads
The outcome of each call
The location of each lead
So if you're looking for a way to ensure that your digital marketing efforts are truly delivering results, look no further than call tracking – the perfect solution for any modern agency.
Manage All Clients in One Account
Clear Ring was created with busy professionals in mind. We know that managing multiple client accounts can be time-consuming and chaotic, so we designed our platform to make it easy to stay organised. With Clear Ring, you can access all of your clients' accounts from one log-in.
This makes it easy to stay up to date with what is going on and be able to provide the best possible service. You can also use Clear Ring to easily create reports for your clients. This makes it easy to show them their progress and how their marketing is doing.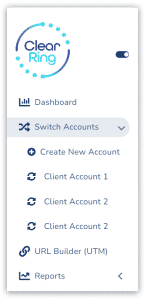 Consolidated Billing
With consolidated billing, you will only receive one invoice per month, regardless of how many clients you have.
Client Access / Multi User
Multi-User Access is the perfect way to collaborate on reports with your team. You can give full or restrictive access to your clients. With Multi-User Access, everyone will have their own login, so you can keep track of who's doing what.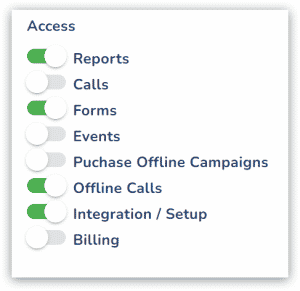 SEE HOW OTHER BUSINESSES ARE USING CLEAR RING
Additional Clear Ring Features